About Andy
Summary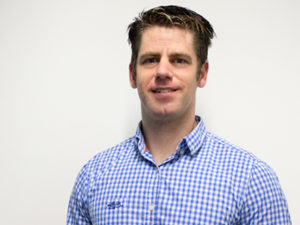 Having designed his first hand-coded website at the age of 13 (back in the days of 28.8kbit/s modems, mind you), Andy developed a keen interest in web & audio / visual technologies since he was old enough to reach the keyboard.
From 2003 – 2006, Andy was the National Web Services Manager as a Brisbane-based ISP.
From 2006 – 2017, was the Marketing Manager at a Brisbane-based software company, where he set budgets & formulated campaigns, designed print / web / video content, wrote content for eBooks & inbound marketing collateral, and designed & maintained a number of company websites.
Today, Andy works as a Digital Campaign Co-ordinator for this firms parent company (a Fortune 500 company).
Andy is actively involved in a number of volunteer organisations and is also the Managing Director of Big Budda Boom; a Brisbane-based company that provides web hosting & audio / visual services to many long-term clients.
Andy has over two decades of proven working experience and holds certifications in a number of video, marketing, technical, audio visual and UX areas. Explore more or get in touch today.
Certifications
Video Strategy for Marketers (view certificate)
Sitecore® Web Experience Management (view certificate)
HubSpot Inbound Marketing Methodology (view certificate)
Legal Issues in Self Storage
Foundation 5 – Responsive Design & Rapid Prototyping (view certificate)
Certificate IV in Network Administration, TAFE Queensland
AS/NZS 3760 Testing & Tagging Portable & Cord Connected Electrical Equipment
Audio Engineering – Adjectives of Audio (view certificate)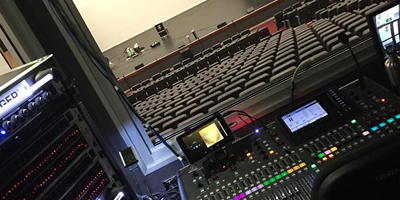 Concert Production Design, Crewing & Management (2000 – Current)
Since 2000, Big Budda Boom Pty Ltd (Andy's company) provided a range of technical theatre services to a number of long-term clients for their end of year productions. The productions this year involved 4 rehearsals and 3 productions over 2 venues.
Planning began in October, with online ticket sales (through Andy's company, EventTicketing.com.au) taking place soon-after. Audio mixing, projection design & general production planning took place over the following months.
In December, Andy was joined by BBB crew members Ryan, Jacob, Dale & Cameron for a series of stage & technical rehearsals across two venues; Schonell Theatre (450 seats) & St John's Anglican College (750 seats). Bump-in included setting up media servers, audio systems & subs (using the X32 mixing console) & effects such as smoke, low-lying fog & lazers.
Andy, with the help of his crew members, were involved in many aspects of the live productions; including live audio mixing & time cues (Andy), video projection & followspot operation (Ryan & Jake), as well as laser/effects programming (Jacob). The 2015 productions were enjoyed by over 1,600 audience members across the 3 performances over the 2 venues.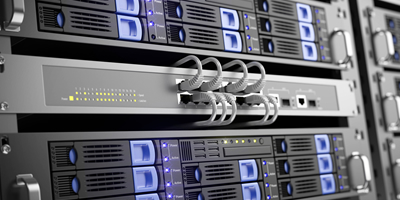 Storman IVR Redesign (2013)
In early 2013, I undertook a project to redesign the IVR & VoIP system. The redesign took into account a complete rebuild of our core VoIP system, followed by a new call flow & queue setup, database integration and voiceover prompts.
As part of the project, I was required to source a new services provider to undertake the system software rebuild – which began with the design of a new call flow (complex flow chart) so that a number of providers could offer quotations for the project. A provider was then selected & I worked closely with this company to ensure smooth delivery of a replacement IVR system with little to no downtime for customers.
Prior to testing, I developed all voice scripts, then voiced & recorded all new voice prompts (own voice) & designed new marketing & promotional voice material for callers on hold.
During the project, a large amount of testing took place – as did enhancement to database scripting elements that ensure certain ring groups & areas of the IVR are available only to those clients with a current subscription. The new IVR also adopts a number of self-developed concepts, including the ability to inject an "emergency message", which can be enabled during an outage (or similar) to play to all callers before they reach the main menu.
This project was completed within budget.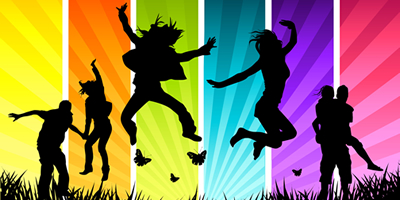 Update of print media: PFLAG Brisbane (2015 – Current)
Over the last two decades, PFLAG Brisbane has had a number of volunteers design the organisation's print media, which encompasses almost 25 different documents, booklets & brochures. Given the number of designers volunteering over the years, each document had a different look and feel, resulting in a lack of design consistency.
Between October 2014 & December 2015, Andy was asked to redesign these resources (which were condensed into 9 new documents & a photobook) with a consistent theme. The design process is now complete, with over 100,000 new booklets printed.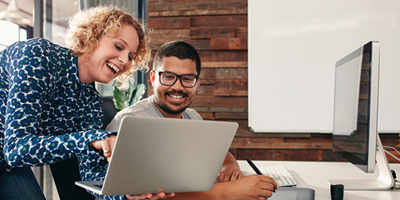 Storman Training Roadshows (2009 – Current)
In June 2016, Andy conducted a range of Storman training courses for a number of clients. The training was very well received; with several clients providing testimonials.
Tasks for this project included marketing the event to our client base, organising schedules, booking hotels & flights as well as providing the actual face-to-face client training.
Volunteer Work
Andy maintains the website for PFLAG Brisbane, has filmed & edited a number of videos, and has designed over 20 different booklets, brochures & publications. PFLAG Brisbane is a volunteer organisation (part of the international PFLAG organisation).